Mission Macedonia exists to help serve poorer communities in North Macedonia, in partnerships with local pastors and churches.
We are resolute in our mission to make a lasting impact on the spiritual and physical well-being of the Macedonian people, spreading the love and message of Jesus Christ. We work closely with the pastors in a network of churches across the country, using the local knowledge and their 'hands on approach' to ensure that support is prayerfully directed where the need is greatest.
Mission Macedonia actively supports evangelism and church planting activities, the provision of leadership training and discipleship, and assists in setting up and maintaining properties for churches and their outreach to communities. We also aim to help alleviate sickness and financial hardship for those in most need, such as providing support with winter fuel and food parcels.
---
The Mission Macedonia Team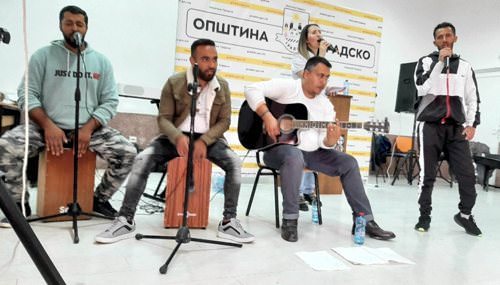 The Macedonian Team
Brother Jimmy heads up the small team of pastors, who have planted churches in many locations right across the country, mostly in poor areas, and where there was no evangelical church.
"We believe that all towns and villages should have a Jesus loving church that people can be a part of."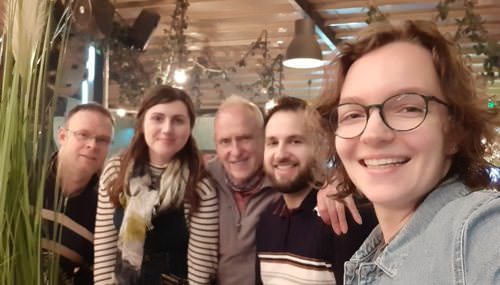 The UK Team
The team has three trustees for the charity (Kevin, Ellie, and Heather), and other regular prayer warriors.
The main prayer team is based in Cheltenham but are joined by others on line from other parts of the UK and the world. Kevin is the chair, and on behalf of the charity is a mission partner for Trinity Church, Cheltenham.
Get Involved
Get our Email Updates
Get updates from us on our work and prayer needs.
We use Mailchimp to send our newsletters. View our Privacy Policy.
---
Connect: Visit our Facebook Page @mission.macedonia
Donate via Bank Transfer:
Account Name: Mission Macedonia
Bank: Lloyds
Sort-Code: 30-98-90
Account Number: 16323968
All of your donation will go to the work in North Macedonia. The charity is run by volunteers and there are minimal overheads.
Macedonia and the Macedonians are mentioned at least twenty times in the New Testament.
About North Macedonia
North Macedonia, a landlocked country the size of Wales, emerged as an independent state in 1991 after a period of communist rule and the Yugoslav civil wars. Its history reflects the influence of various ethnic groups, including Macedonians, Albanians, Serbs, Greeks, Roma, and more, contributing to a diverse cultural fabric with folk music and traditional dances. It remains one of Europe's lesser-known gems, inviting exploration of its unique history, ethnic mosaic and captivating landscapes.
The country's striking 80% mountainous terrain offers serene trails for walking, horse riding, and mountain biking, along with rare wildlife such as the Eurasian Brown Bear and the Balkan Lynx. Macedonia's fertile lands yield crops like fruits, vegetables, maize, and vineyards producing exquisite wines. Local honey stands as a delightful specialty. Lake Ohrid, a notable destination, features clear waters and ancient monasteries along its shoreline. Festivals abound, celebrating film, comedy, folklore, music, and even weddings. The ancient capital of Stobi, houses intriguing Roman ruins and historical treasures and was almost certainly visited by the apostle Paul.
North Macedonia has Europe's only ruby mine. They are uniquely raspberry-pink in colour.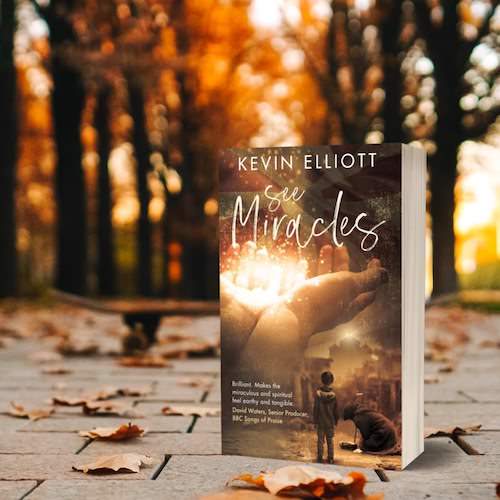 Testimonies From Mission Macedonia
In "See Miracles" by Kevin Elliott, one of the Trustees of Mission Macedonia), you'll learn about astonishing miracles and amazing works of the Holy Spirit happening today!
This book manages to make the miraculous and the spiritual feel earthy and tangible.
David Waters, Senior Producer, BBC Songs of Praise
Inspiring practical examples of God's manifest power today.
Bishop Ernest Ngeno, Kenya
Expect more of the 'extra-ordinary' work of God in your life.
Revd Andrew Blyth, Trinity Cheltenham
---
Contact Us
If you've got any comments or questions, we'd love to hear from you. You can use the form below or email us on [email protected]
This form collects your name and email to help us answer your questions. View our Privacy Policy for how we deal with this information.